pepperF
1S

H

This post is the 15th in a series of posts about the adventure of building the world's lightest brushless FPV quadcopter: project pepperF1SH.

Long time no update on the pepperF1SH… I was busy testing new prototypes. I did some tests for the smallest framesize possible. Right now it is 50mm motor-to-motor spacing and uses those Hubsan tri-blade propellers. Still need to decide if i will use 10000KV motors or 8000KV for this build. Here is a short teaser for the tiny version: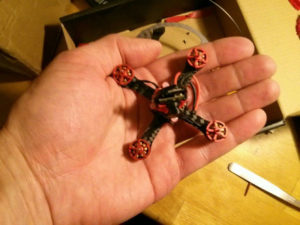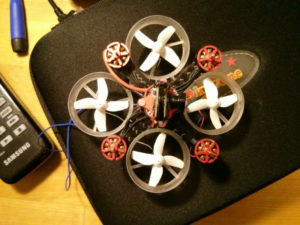 It looks like this thing is going to be 10% lighter… With lots of luck it might end up at ~30g (of course including battery!).
A 67mm spaced prototype is also in the works. That one will use 65mm props on 8000KV and has the potential for a ~4:1 ttw ratio. stay tuned for more!