This is the 11th post of my series documenting the development of a custom firmware for the FS-i6s transmitter.
CC2500 adapter
In order to remove the mess of cables inside the modified transmitter, i designed an adapter pcb to adapt the CC2500 transceiver module to the pads on the transmitter pcb. It's no rocket science but makes the modification a lot easier and cleaner.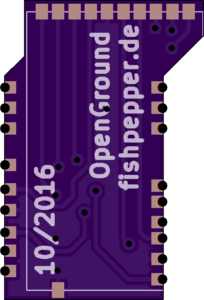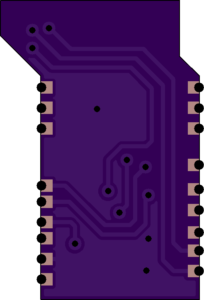 This module will be first soldered to the transmitter PCB and then the cc2500 module will be soldered on top of it.
I released the schematics and hardware design as open hardware. I made the pcb with kicad, you can find the files on my github repository. For easy reproduction i shared the project on osh-park, you can order the pcb here. Please note that i did not verify the layout yet! So you either wait for a positive test or your order on your own risk 😉 OSH-Parks makes very very high quality PCBs. They come around 7$ for 3 boards including shipping from the US.