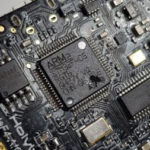 As spring is about to approach the southern hemisphere it's time for spring clean! Or autumn cleanup for the unlucky northern people like me 😉
If you fly a lot you have probably piled up large amounts of broken FCs, ESCs, motors, … Those parts can eat up a lot of space and reduce the (probably) already very low waf of your hobby. So here is the deal: I want to write some blog posts on how to fix broken stuff. It's a pity to see the electronic waste pile grow — and this is your chance to get rid of your electronic waste:
You send me your broken electronic components and I will have a look at the parts and try to fix them if reasonable. Broken motors are also welcome, I might do a tutorial on how to rewind those. Please send only stuff that you have written off and do not need any more. Multiple parts of the same faulty unit are very welcome, combining 2 into one working piece makes the process easier. Ah, and please do not send broken frames, I am a professional in producing those on my own *cough*
I am going to document the process of fault diagnostics and the repair in a similar way as when I fixed my broken Skyzone goggles. If I manage to get enough parts working to build a frankenquad I will do so and document the progress here. I can not send the broken or fixed parts back to you — Only send stuff you would throw away otherwise and won't make you jealous of the german guy who is flying with your beloved fc that unfortunately released all it's magic smoke on the maiden flight 😉
You can send me anything copter related. Circuit boards can be sent for cheap by adding some padding, taping them to some cardboard and stuff as much of them as you like into a normal mail envelope. In case you have to fill a summary for the customs please give a meaningful description and do not overestimate the value of the broken parts on the declaration. Just in case that you have a postcard of your area laying around don't hesitate to add it — my kids would appreciate that 🙂
My address: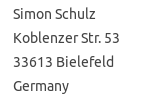 Thanks and keep on crashing flying!