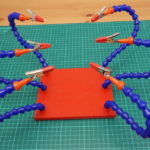 I think everybody of us has tried one of those third hands or helping hands. The idea is simple but I have to say that I never liked those too much. They do not have enough clips, they are easy to tip over and not that flexible that I would like them to be. I recently stumbled upon the strange third hand made by Realacc. This take looks quite nice and useful to me. At least before I checked back the price… $ 35 — are you serious?
Having some experience with metalworking on a lathe and CNC mills, the components seemed quite familiar to me… Those flexible tentacles are standard coolant hoses you use to get the coolant to your workpiece. Actually those are dirt cheap if you buy them in china (< $5 for 10pcs on aliexpress). The rest is straightforward, just put one an one together:
Parts
This is the hardest part, well actually it's a piece of cake as well. Nothing fancy to buy, just grab those parts: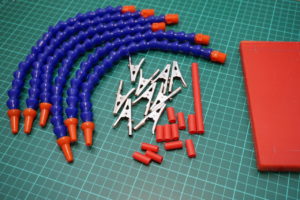 Do not worry, you do not need any fancy tools. In principle you could buy a thread taper and cut nice threads into your baseplate — or you simply fudge 12.5mm holes into the baseplate and press-fit the coolant hoses in place!
Instructions
Ok, let's start with some preparations. Grab a 12.5mm drill and drill as many holes as you want (one for each arm). I went for six holes in an evenly spaced pattern: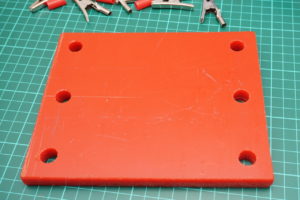 Take one of the coolant hoses and do a test fit, for me 12.5mm holes worked perfectly. If they will ever become loose I will just add some epoxy glue but this does not seem necessary for now: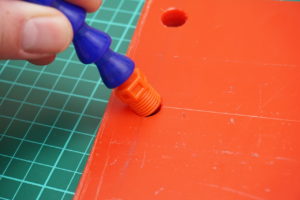 You can mount all arms now if you like. You will end up with something that is already really close to the original: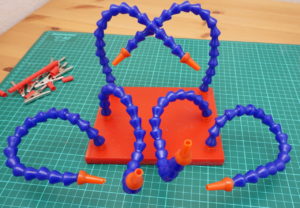 Not it's time to mount the aligator clips. You might have to take a drill and widen the coolant outlet opening a bit. Just press fit the aligator clips and add the heat shrink. Make sure to keep the clip open while the heatshrink cools down: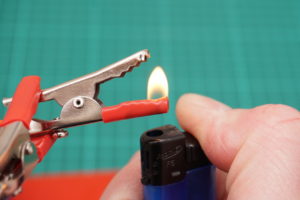 That's it. You just saved yourself > $25! You also have 4 spare arms. So you could build another smaller helping hand if you like!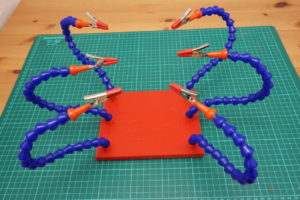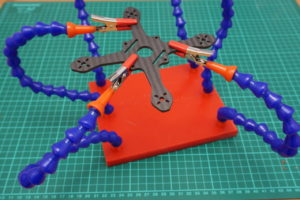 And now enjoy hassle free quadcopter assembly sessions!